A matter of trust
Cliff Nye is a busy man. Not only does he oversee a chain of pubs, restaurants and inns, but this summer was spent organising his daughter's wedding and competing in a sailing event in Portugal. Plus his hospitality business is growing at a steady rate across East Anglia.
It's hardly surprising that it takes a few weeks to catch up with him. Having set up the award-winning Anglian Country Inns group with just one pub 20 years ago, the business now has seven establishments to its name, with The Kings Head in Letheringsett joining the fold in 2016. With its cosy bar, casual dining areas and four guest bedrooms housed in a parkland setting, it was a natural addition to the group, which also includes The White Horse in Brancaster and The Cricketers in Weston.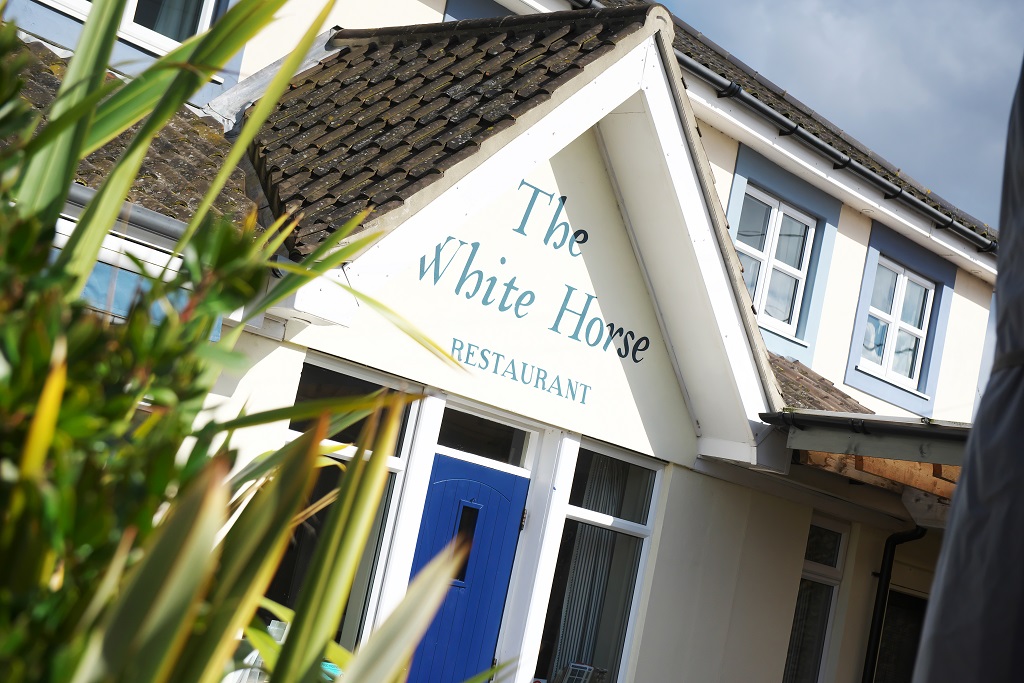 "I bought the first pub for a bit of fun 20 years ago and I've tried to retain that sense of fun all the way through – it seems to have worked!" Cliff smiles. "We now have seven establishments, three of which have rooms, and we employ about 250 people. It certainly keeps me busy, but I'm fortunate to have my two sons [James and Howard] working with me. They take a major role in the business and its ongoing management.
"We currently have an organic expansion plan in place. We're in double-digit growth at the moment and there's no reason that should stop."
When we mention issues around the economy, alluding to the effect of Brexit, he doesn't miss a beat: "There's always a problem with the market, depending on how you look at it, but if we're supplying quality, that's great. Actually, if the market's hard, people are pickier about where they eat. They look harder for a restaurant, which suits us down to the ground. The public is more particular about where it spends money, which means the decision is about quality and service.
"We've got more than 250 people working in the hospitality trade now and – because we're a family-run outfit – as far as I'm concerned, they are all part of the family. That's reflected in the service our customers receive; it's more than just a job, it's a whole culture. I get that when I'm talking to anyone at Alan Boswell Group too; they're all happy with their lot, which is important. Plus, whenever I make a phone call they always call me back – I never have to call twice."
Whenever I make a phone call they always call me back – I never have to call twice
Getting the job done
As an insurance brokers in Norfolk, Alan Boswell Group supplies a range of commercial insurance to Anglian Country Inns, with a portfolio that has grown and adapted to the business' changing needs.
"The relationship came about through Chris Gibbs [Alan Boswell Group Managing Director], who I know through sailing. When our insurance came up for renewal I suggested that our finance team should get a quote from them. They were very competitive financially and their approach was very professional.
"That was about 10 years ago now and we trust their judgement to ensure we are getting the best deal commercially. In fact, we have another business, N&P Windows [a large window and door company] and they insure that as well. Plus several of our directors have personal insurance with them too."
As previously mentioned, Cliff is highly attuned to customer service, which is part of his decision to continue working with Alan Boswell Group. "Going the extra mile is fundamental
"Going the extra mile is fundamental for me. We've stayed with Alan Boswell Group for so long because they're very attentive. You can always speak to someone you recognise over the phone, which is really important because if we're trying to get hold of someone, it's usually because we're trying to sort something out.  Plus, we trust that they're getting things sorted, so we can get on with running our business.
"Insurance is a bit like a bank; you've got to have it but you don't want any hassle, which we have experienced with previous insurers. You start working through a claim and end up in an argument with the insurer. We don't get that with Alan Boswell Group. We trust that they can handle it and they trust that we'll run our business in a way that avoids risks.
"We've had a couple of claims in the past and it's been a hassle-free process. We had someone dealing with it who knows us. I very seldom get involved, I leave it to accountants and individual managers to work with the claims team because I trust that it will be resolved.
"If someone I knew was looking for insurance, I would say to give Alan Boswell Group a try, not just because of costs but because of trust. Recommending insurers is like recommending plumbers – you don't do it unless they're good."
Recommending insurers is like recommending plumbers – you don't do it unless they're good