Protecting your business from flood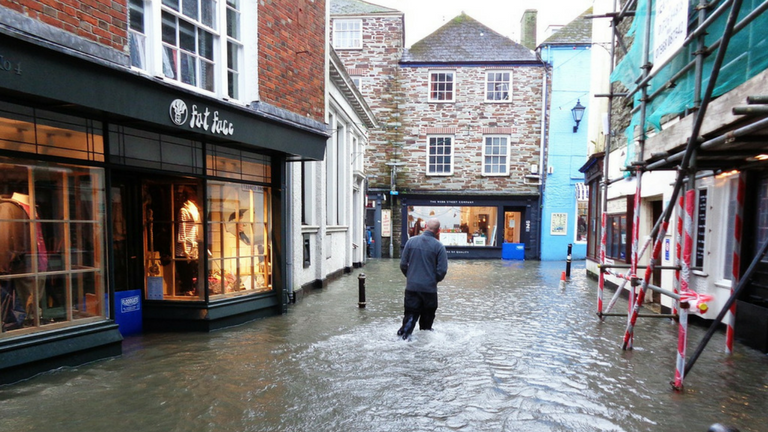 In recent years, British winters have become synonymous with flooding, and 2016-2017 looks like being no exception. Across the country, homes and businesses in high-risk areas are putting their defenses in place and hoping for the best.
While the Government and insurance companies are also trying to ease the effect of floods, it is still essential to understand the risks and to be prepared.
Risk assessment
There are two main causes of flood damage: surface water and burst pipes. As the weather changes for the worst, it's necessary to undertake a full risk assessment of your premises and to make any adjustments or repairs that seem to be outstanding.
Flood damage in the UK at the end of 2015 was estimated to have cost more than £5 billion, while business costs were in excess of £100 million. It was estimated that over 3,000 businesses were affected and that roughly 185,000 commercial premises in England and Wales were at risk.
The average cost of flood damage to a business is £28,000. That's four times the cost of fire damage, and flooding is also a much more likely risk, accounting for an estimated 10% of all major business disruptions.
Taking action
Business risks are different to personal household risks when it comes to flooding. You need to guarantee business continuity and be up and running again as soon as possible. Stock damage and loss of trade are also major issues to be dealt with.
If flooding seems like it may be imminent, move as many items as possible to another location, an upper floor or a high shelf. Secure any items that could float and cause damage, and turn off all utility supplies. Fit a temporary toilet pan seal to prevent the backflow of flood water.
External doors and windows can be made watertight with silicone sealant, but internal doors should be left open or removed. If external flood water exceeds one metre, then it should be allowed to enter the premises to prevent structural damage on the outside.
Remember to stop all deliveries and to try to despatch as many deliveries of your own before the flooding hits. Keep your staff informed, and have an evacuation plan in place. Keep contact details for all relevant local authority services to hand.
Alan Boswell Group offers comprehensive risk management information, advice and support, as well as tailored commercial insurance. If you have any concerns, please don't hesitate to get in touch.