Why income protection insurance is essential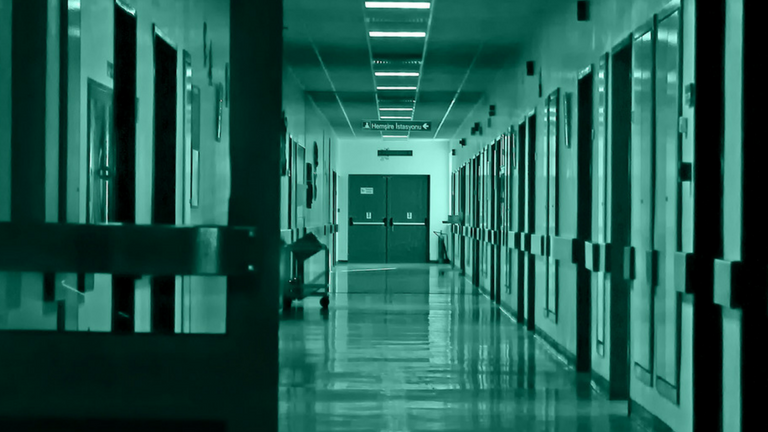 Income protection insurance pays you a regular monthly income if you are off work because of illness or injury, helping you cover essential living costs while you cannot work.
In this guide, we will explore what the best income protection insurance can do for you.
Is it worth getting income protection insurance?
According to the Office for National Statistics (ONS), about 2.5 million people in the UK reported being unable to work because of long-term sickness in 2022, up from 2 million in 2019.
So, while most of us don't like to think about being struck down with illness, it pays to be prepared, especially with the cost of living putting household finances under pressure.
Income protection insurance can be used to pay the mortgage, rent, and bills, reducing the financial strain on your family until you are ready to return to work.
How does income protection insurance work?
Income protection insurance is there to provide you with an income to cover basic living costs should you need to stop working for any health-related reason.
The period of time the income will be paid for will be agreed when the policy is taken out.
Policies can be tailored to consider any sick pay you get from work, meaning you only pay for the cover you need.
For example, if you receive six months of full sick pay from your employer, your income protection payments can be deferred to start once your sick pay has run out.
You can choose to keep the income you receive at the same level for the duration of your illness or injury, or it can be index-linked to rise with inflation.
When you take out a policy, you will have a number of options.
The amount of monthly benefit you'd like to receive, typically capped at up to 80% of your gross monthly wages.
Your deferment period, after which time your income protection payments will kick in.
The term of cover – the number of years you'd like to be covered for.
The benefit payment period – how long you'd like to receive payment for in the event of illness or injury, which could be for a defined number of years or until retirement.
Who would benefit from income protection insurance?
You are likely to benefit from income protection insurance if you:
are self-employed and therefore receive no sick pay;
are employed, but your employer offers limited sick pay;
have limited or no savings;
need to provide for dependents who rely on your income;
are responsible for all of your household expenses.
So who doesn't need income protection insurance?
You may not need income protection insurance if:
cover is already provided by your employer as an employee benefit, though this would disappear if you leave your current role;
you have sufficient savings to cover a period out of work because of ill health, although you need to carefully weigh up if you have enough to cover a long period of sickness and enough to pay for any other financial emergencies that may crop up;
you could survive on government benefits if they are enough to cover all your outgoings;
you qualify to take early retirement, and your pension would cover your outgoings.
You may also feel that you don't need income protection insurance if you are young and still living at home, therefore have few outgoings and no dependents.
However, if you take out insurance when you are younger and are likely to have fewer health issues, premiums are likely to be cheaper than if you take out cover in later life.
When can you claim on your income protection insurance?
Insurer's use different methods to determine whether they will payout, which will be defined in your policy wording. Insurers generally use one of the following methods:
Activities of daily living – this type of policy will assess whether you can still perform standard daily tasks (for example, walking, showering, getting dressed) and if not, the policy will pay out. The problem with these types of policies is that you may still be able to do some of these tasks and be unable to work, but your insurer is unlikely to payout if that is the case.
'Suited occupation' – if you are unable to perform your current job role, your insurer may assess whether you could perform another role to which you are suited instead. If this is the case, they're unlikely to payout.
'Own occupation' – these policies will simply payout if you are unable to perform your current job role. This type of policy offers the greatest level of protection.
Your monthly benefit will start to be paid once the deferred period has elapsed.
The level of benefit you receive will be the amount specified in your policy, usually no more than 80% of your gross monthly wage.
How much does income protection insurance cost?
The cost of income protection insurance varies depending on a number of factors. Insurers will calculate your level of risk of illness or injury and, therefore, the chances of you making a claim.
What are the factors that will affect your income protection insurance premium?
Your age: the older you are when you take out insurance, the more expensive your premium is likely to be.
Your occupation: the riskier your job, the higher your premium.
Smoker status: if you smoke or have ever smoked, your premiums will be higher than that of a non-smoker.
Your medical history and health: if you have been ill in the past, you may pay more if you are deemed more likely to become ill in the future.
Hobbies and lifestyle: if you take part in dangerous hobbies, like skiing or mountain climbing, you are likely to pay more.
Your deferment period: the longer you are prepared to wait before being paid out on a claim, the cheaper your premium will be.
The benefit amount: the more you want to be paid in the event of a claim, the higher the premium will be.
Benefit payment period: long-term income protection is more expensive because insurers may have to pay benefits for many years, possibly until you retire.
What is excluded under income protection insurance?
Some insurers may exclude any specific illnesses that you already have, known as pre-existing conditions or those which you may be at high risk of developing based on your family's medical history.
Your insurer should always tell you if this is the case so that you can assess whether to take out the policy. Some insurers will include pre-existing conditions, so always check the wording in your policy schedule.
In addition, many insurers have standard exclusions, which may include things like illness resulting from drug or alcohol abuse.
It's very important that you disclose pre-existing medical conditions and your family medical history when applying, as they may refuse to payout if you make a claim.
How much income protection insurance do I need?
To find out how much income protection insurance cover you need, you can do some simple calculations.
Work out your take home pay less any state benefits you would receive if you were forced to stop work. Then subtract any work-related costs that you won't have to pay, such as travel, food and clothing, and add any extra expenses caused by your illness or disability, which could include extra heating bills or medical equipment.
You should, however, always take advice on exactly how much cover you need.
What alternatives are there to income protection insurance?
Income protection is there to pay you an income while you can't work because of illness or injury.
There also other types of cover that might be suitable for you.
Critical illness cover
Critical illness insurance pays out a lump sum if you are diagnosed with an illness specified in the policy. Cover tends to be for potentially life-threatening conditions such as cancer or multiple sclerosis.
Unlike income protection insurance, there is no deferment period but only one lump sum payment designed to financially support you and your family so that you don't have to worry about bills or other financial obligations, allowing you to focus fully on your treatment.
Life insurance
Life insurance pays a one-off lump sum to your designated beneficiary on your death which can be used to pay off any debts, such as a mortgage, or to leave money for your family.
Private medical insurance (PMI)
PMI won't provide you with an income or a lump sum but will help you avoid the delays of NHS waiting lists by paying for private treatment, helping to get you back to work as soon as possible.
How do I buy income protection insurance?
Because different insurers have very different levels of cover, and different criteria for rating premiums, the best way to get the right income protection insurance is to speak to an adviser.
Alan Boswell Group can advise on a range of protection policies. Contact us on 01603 218000 to discuss your options.
Income protection insurance FAQs
What is index-linked income protection insurance?
This means that your income protection payments increase each year to reflect the rising cost of living and the expected increases in salary you would have achieved.
Increases can either be in line with the Retail Price Index (RPI) or a fixed percentage increase each year.
A non index-linked policy will pay out the same amount each year, so the premiums may be less.
Do you pay tax on income protection payouts?
Income protection payouts from policies you have taken out yourself are tax-free, which is another reason they are capped at (usually) no more than 80% of your gross monthly wage. You should not be in a better position than if you were working, or there is no incentive to get back to work.
Please note, the tax treatment could change in the future.
Does income protection pay out for stress?
Yes, income protection covers mental health conditions, including stress, as well as physical illness and injury.
Does income protection payout if you lose your job?
Income protection insurance is designed to cover you if you are unable to work due to illness or injury, not if you lose your job (for example, due to redundancy).
How and when is income protection paid out?
Income protection payouts will be made on a monthly basis into your bank account once your deferment period has passed.
Do you pay for an income protection policy monthly or yearly?
Like most insurance premiums, you can pay for your income protection cover either by monthly direct debit instalments or on an annual basis.
Does income protection get backdated?
Some policies include an option, where your claim will be backdated to the first day of absence if you are off beyond your deferment period.
Can you claim on an income protection policy more than once?
Yes, if you make a claim and then go back to work, the policy can continue. You are then able to make further claims if you need to thereafter.
Does income protection insurance pay out if I die?
No, it only pays out a monthly income to help you with your living expenses.
If you want to provide financial security to your loved ones if you die, you need to take out life insurance. There is no reason why you can't take out both types of policy.