Alan Boswell Group Charitable Trust – Winter 2022/23 update
The Alan Boswell Group Charitable Trust continues to deliver on its commitment to make a difference to charitable causes in the areas that we operate in. We wanted to provide an update on the difference our donations are making to some of the charities in the areas that we operate.
The Trust received 37 applications and donated a total of £80,000.
Here are some of the grants that were made:
Cambridge United Community Trust

Cambridge Utd Community Trust will use their grant of £5,000 to support
the delivery of their Forever United programme, which aims to bring together people of retirement age to socialise through exercise.
Young Norfolk Arts
Young Norfolk Arts provides opportunities for children and young people to engage with creativity and culture across Norfolk. Every year since 2013 they have held the Young Norfolk Arts Festival (YNAF), which celebrates creativity and performance by and for young people in Norfolk. Their £5,000 grant will go towards making this years' tenth anniversary festival the best one yet.
Yarmouth Greyhound Home Finders
Yarmouth Greyhound Home Finders work tirelessly to find homes for ex-racing greyhounds. Their grant of £3,134 will be used to fund a new storage facility for the volunteers.
Evergreen Care Trust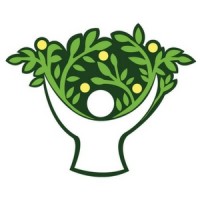 The Evergreen Care Trust are a Lincolnshire based charity providing home care and support for the elderly and vulnerable in Stamford and surrounding villages. Their grant of £8,827 will be used to fund a year of twice-weekly gatherings for vulnerable adults over the age of 65 where they can take part in activities and socialise.
---
We also received some fantastic feedback from charities that have received donations from the Trust in the past:
On Course Foundation
Last year the Trust gave a grant of £2500 to On Course Foundation, which was used to deliver a two-day golf skills and employment course at Kings Lynn Golf Club. 16 veterans attended, where they received tuition from Head PGA professional, James Weight.
One of the attendees was Simon Auckland, who is based in Cambridgeshire. Simon served as a Corporal in the Adjutant General's Corp but left due to medical issues. He joined On Course Foundation in 2017 and has been a regular ever since. Simon found the On Course Foundation vital to his mental health. He had this to say:
"Golf is my happy safe place and I take so much from the OCF events – little bits of coaching to improve my golf but more importantly the camaraderie, friendship and banter. I'm able to get out in the fresh air with like-minded people, not having to think about my demons. It's saved my life and gave me my purpose back, showing me that I can do anything despite my disability." 
Cambridge re-use
Cambridge re-use helps families overcome the challenges of furniture poverty by providing pre-loved furniture donated by the general-public, at very low prices to those in need.
Despite the apparent affluence of Cambridge there are many households who struggle on low incomes and benefits, made worse due to the high cost of accommodation in and around Cambridge.
The £10,000 grant they received last year helped Cambridge re-use to run their collection and delivery van. This helped a record 1200+ families to furnish their homes at prices they can afford, which helped them avoid debt, improved their physical and mental wellbeing, and saved nearly 100 tonnes of furniture going to landfill.