Alan Boswell Group Charitable Trust – March 2022 update
The Alan Boswell Group Charitable Trust continues to deliver on its commitment to make a difference to charitable causes in the areas that we operate in. We wanted to provide an update on the difference our donations are making to some of the charities in the areas that we operate.
The Trust received 33 applications to review in the first three months of 2022, and donated a total of £78,200.
Here are some of the amazing impacts that our grants have been making:
Hope for Tomorrow
Hope for Tomorrow provide NHS Trusts with mobile cancer treatment units free of charge. Their 'Elaine' vehicle treats cancer patients in areas surrounding our Boston office, who are not close to local hospitals.
Having access to the mobile unit benefits patients and their families in several ways including:
minimising the need for long and often stressful journeys;
avoiding the challenges and costs of hospital parking and reducing their dependence on family and friends to drive/accompany them to hospital appointments.
Their grant of £10,000 will be used towards running the vehicle for 1 year.
Motor Neurone Disease Association, Kings Lynn Group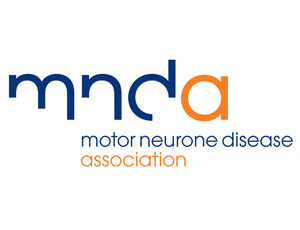 Motor Neurone Disease Association were given £8,500 to purchase 10 specialist riser-recliner chairs for patients suffering with MND.
The chairs offer support by assisting people to stand and sit comfortably which reduces pressure sores. The chairs also enable users to maintain dignity and independence, whilst making the work of caregivers easier.
Rural Coffee Caravan
The charity aims to tackle isolation and loneliness in Suffolk's most rural villages by offering support and information from their mobile community café / information centre, as well as some tea and cake. The Trust's £4,000 donation will cover the cost of four village visits.
Bright Ideas for Tennis
Bright Ideas for Tennis aim to encourage individuals who have sensory, physical, and/or learning disabilities to play tennis. They will use the Trust's grant of £7,500 to run sessions at tennis clubs in Boston, Cambridge, Grimsby, Norwich, and Peterborough, as well as 4 school visits across these areas.
Medical Detection Dogs
Medical Detection Dogs were awarded £10,000 towards training a new puppy called Spring to become a medical alert assistant dog.
Spring will be trained to use his amazing sense of smell to identify minute odour changes emitted prior to an emergency and alert his owner to take preventative action.
East Tuddenham Community Allotment Project
A newly formed project to create a community allotment for three local villages (East Tuddenham, Mattishall, and Honingham).  The aim is to create a space where people can meet in the outdoors, connect with nature and with others. They will be growing fruit and vegetables, as well as flowers, and the Trust's donation of £850 will help them to set up the project.
Norfolk Clubhouse
Norfolk Clubhouse is a member-lead organisation that establishes community hubs for those struggling with mental health issues. The funding of £5,000 will support a hub at St Matthews Church in Thorpe Hamlet. They hope to work with local employers and agencies to provide work and training for its members once they have gained confidence and acquired skills through attending classes/programmes.
Disasters Emergency Committee (DEC)
In addition to supporting local charities, the Trust also felt it was appropriate to support the Ukrainian people at this time of need. A donation of £10,000 will be made to the Disasters Emergency Committee Appeal (DEC). Trustee Alastair Drew elaborated:
"The Trustees all felt passionately that a donation would be put to good use in the desperate humanitarian crisis that is evolving in Ukraine and spreading rapidly to neighbouring countries. The DEC is an effective way of getting funds to where they are needed, quickly."
We also received some fantastic feedback from charities that have received donations from the Trust in the past:
Save the Children
The Group's Christmas Jumper Day raised £487.60 for Save the Children. Donations help Save the Children ensure every child reaches their full potential, by supporting schools in Sierra Leone so that children can continue to learn and play.
They provide uniforms, books and desks. Their teacher training programme makes sure that children can stay in school. Education is important and Save the Children encourages them to shape their future.
ENYP
ENYP received a grant of £3000 which was originally intended for the delivery of their Children's programmes. Unfortunately, due to Government restrictions they were unable to deliver the planned programme of clubs and activities. Instead, the donation was used for 'The Picnic Project' which delivers fresh fruit, vegetables, bakery items, tinned, and pre-packaged meals to families and isolated individuals.
This project has been running for a number of years, but the cost to deliver the project increased by 430% during lockdown. The Trust's donation provided:
500 families with activity packs.
600 individuals participated in activities under Government guidelines.
5000 food parcels delivered to vulnerable families.
Nerve Tumours UK
Nerve Tumours UK rely solely on donations to fund their service and received a £10,000 donation from the Trust. The grant was used to fund specialist nurse support to parents and their families for nine months.
The charity deliver care in many ways, be it in in the home, in clinics, in schools, in the workplace, helping with the benefit system, and acting as advocates in legal or tribunal cases. Their service is often described as life-enhancing, and in some cases as life saving.
You can find out more about The Alan Boswell Group Charitable Trust here.