Alan Boswell Group Charitable Trust – September 2021 update
The Alan Boswell Group Charitable Trust continues to deliver on its commitment to make a difference to charitable causes in the areas that we operate in. We wanted to share what our donations mean to some of the charities who have been given funds.
The current Charitable Trust sub-committee have assessed 111 applications made to the Trust, sent feedback to dozens of charities and have been the driving force behind the £460,000 of grants awarded in the last 12 months.
Here are some of the amazing impacts that our grants have been making:
East Norfolk Riding for the Disabled
The Trust donated £4,000 to the charity and they have put the money to excellent use. They have been able to purchase all of the following:
Specialised saddle which features a deep seat to support riders.
A set of 'Bunny ears' handles for riders who have difficulty with traditional reins.
Instructors booked onto First Aid and Safeguarding training
Training sessions for volunteers – these are much needed as no sessions have been able to run since the first lockdown and the charity are looking forward to welcoming back their volunteers and riders.
COVID safety products such as hand sanitiser pumps and cleaning products.
The remainders of the donation will be used to support activities and events taking place for service users in the future.
North Norfolk MacMillan Centre
MacMillan Cancer Support invested £2.2 million in the North Norfolk MacMillan Centre to help thousands of people access cancer treatment and support closer to their homes. They relied on grants such as the £10,000 donated by ABG to cover the costs of the build and despite an unprecedented drop in income of up to 50% during the pandemic, the building is now complete & the first patient has received treatment! The new centre includes:
Six chemotherapy treatment chairs with capacity to treat up to 36 patients a day.
Three new clinic rooms and two new minor procedure rooms, creating an additional 10,000 outpatients' appointments annually and space for new cancer diagnostics including prostate biopsy.
A Macmillan cancer information and support centre.
Follow this link to read Jane's experience of the centre as its first patient. https://www.nnuh.nhs.uk/press-release/first-patient-treated-in-north-norfolk-macmillan-centre/
Eating Matters
Eating Matters are a Norfolk based charity which offers counselling for people age 11+ with mild to moderate eating disorders in the community. They applied for a grant of £2,500 back in March 2020 to support their services throughout the pandemic, meaning delivery via online/telephone counselling. At the time of writing, they supported 264 clients, 134 of which were under the age of 25.
'' The funding received from The Alan Boswell Group Charitable Trust has supported counsellor fees for 100 counselling sessions. The average number of sessions a client requires to aid recovery is 18. These sessions take place on a weekly basis for an hour over a period of between 4 – 6 months. Our counsellors and support staff will liaise with GP's and NHS tier 3 eating disorder services for medical monitoring where necessary to ensure client safety. We currently have 18 part time counsellors working at Eating Matters, one of which is a third-year student who is completing her placement hours with us.''
The organisation has since resumed face to face counselling sessions, as well as continuing the online/telephone sessions for service users with more mild symptoms, or live in remote parts of Norfolk.
Arthur Rank Hospice
The hospice ran the 'Help Us Be There' appeal back in 2020 where they aimed to raise £100,000 to fund the recruitment of two full time healthcare assistants. The new colleagues were needed to meet the demands of people wishing to receive end of life care in their own home, overnight, during the last two weeks of life. The appeal was a great success and raised a total of £140,000 in the end, of which the Charitable Trust donated £6,608.00.
Our funds directly funded 14 nights of care supporting 11 patients. The care staff were briefed each evening in readiness for their visit which involved understanding medical conditions of the patient, the family dynamics, if loved ones were present, and information about the patient which would help to ensure the patient to feel well supported by the staff member caring for them. Here's some feedback from a family member of a hospice at home patient:
''We just wanted to write and say a huge thank you for arranging the lovely nurse Anne to help us with our Mum on her final night. Anne was so sweet and caring and she cared for my mum so well.  My mum passed just before Anne was due to leave. We so appreciated her help and kindness. Thank you for all the wonderful work you all do.''
The hospice were also delighted to share that during their appeal they entered conversations with the Cambridgeshire and Peterborough Clinical Commissioning Group (CCG), and have secured significant funding to provide a daytime service which has expanded the Hospice at Home service to cover day and night.
Nancy Oldfield Trust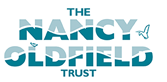 The Trust offers accessible accommodation, canoeing, sailing and motor cruising on the Norfolk Broads and put together an 'Enhanced Accessibility' project to improve the accessibility of their premises. They were given a grant of £3,746.48 to purchase an automatic door system. Since the installation of the system in May 2020 approximately 180 visitors have benefited. The visitor numbers were significantly impacted by Covid-19 and various lockdowns but in more normal years in the future we would expect around 750 to 1000 visitors to enjoy the convenience of the new system each year.
''The automatic door system has made it immeasurably easier for our visitors to move between rooms in our residential bungalow and this has been of particular benefit for our visitors with wheelchairs. It has also made the bungalow much safer as visitors were known to prop open fire doors with chairs despite advice and warning notices.''
Visit from You are Not Alone (YANA)
Lady Dannatt, MBE, paid a visit to Prospect House to award us with a plaque in recognition of the donation given to 'You Are Not Alone'.
YANA is an organisation which provides Mental Health support and counselling services to the farming community in Norfolk, Suffolk and Worcester. The grant awarded earlier this year has allowed the charity to begin operating in Suffolk. Alan, Alastair and Rhianna met to talk about how the charity operates and why its services are needed in the farming community.
The charity gives support to those suffering from stress/depression caused by factors like isolation,  financial strain, or the worry of damage to crops/ livestock. Once an individual reaches out to the charity they will work with a councillor to establish a support plan, which typically consists of 6 sessions of therapy and may require signposting to other organisations such as financial advice or healthcare charities.
In addition to being found online or referred by family or friends, the organisation have a unique way of reaching it's service users, and have branded beer mats in local pubs and brewery's (the kind of place where rural workers head for some down time). This has proven to be affective as around 200 people have accessed the charity's services via the helpline or referral services in the last year.
YANA organises Mental Health First Aid (MHFA) training courses in Norfolk, Suffolk and Worcestershire. They are run by accredited MHFA England trainers, who are dedicated professionals and understand the mental health pressures in rural areas.
You can find out more about The Alan Boswell Group Charitable Trust here.