Going green: Working with the renewable energy sector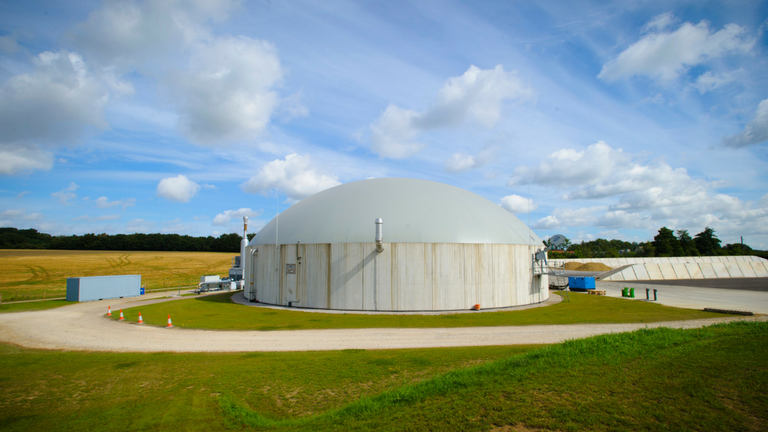 This article originally appeared in the autumn 2016 edition of Telegraph magazine. Download the magazine now.
Lesley McKee and Gavin Dearsley have formed something of a dream team for the renewable energy sector. With years of experience in the industry between them, they can provide a service like no other.
Gavin joined Alan Boswell Group as Risk Management Adviser mid-2016, while Account Executive Lesley McKee has been with the business for 12 years. As a team, they can advise on both reducing risks and provide competitive insurance premiums for all types of plant.
"The insurance market for renewable energy is very small," Lesley explains. "Very few companies handle it. Insurers trust us to get the right information about the plants and be honest about it.
"Gavin going out to see clients' plants gives me better terms with the insurer. They know we've completed the relevant surveys and risk assessments, so I can get my clients good rates. It's perfect having Gavin here – it makes a real difference."
"I have a close relationship with the account executives on the insurance side of things," Gavin picks up. "I know about claims being handled, or any incidents or problems, before meeting the client. That helps me to understand them and their needs, so I can advise accordingly.
"My previous experience has primarily been with anaerobic digestion [AD] plants and biomass. We don't get much call to insure solar panels , unless someone's had solar panels installed and it's against theft," he adds. "I've worked with all sorts of organisations, from one-man bands and small farms, to some of the biggest plants in the country.
My previous experience has primarily been with anaerobic digestion plants and biomass.
"Health and safety provision is vital across plants of all sizes. I will carry out a risk assessment and audit safe working policies, including Control of Substances Hazardous to Health [COSHH] procedures, explosion risk assessments and so on to make sure that the plants meet UK legislation.
"I can also provide ongoing health and safety training and refresher courses, so organisations can focus on producing power, knowing staff and visitors are safe at all times."
Keeping business moving
It almost goes without saying that creating energy has inherent risks – not least with AD, because it involves the creation of gas. As a result, finding the right insurance policy is vital, because plants are often not covered by standard farm policies.
"A lot of the smaller plants – farmers running their own digesters, for instance – quite happily get cover with their farm insurance. However, that doesn't cover plant breakdown," Lesley explains.
A lot of the smaller plants … quite happily get cover with their farm insurance. However, that doesn't cover plant breakdown
"But you can't insure the whole plant for just breakdown cover either. You have to get specialist cover for the whole plant. "If the plant breaks down, the owner is going to have to buy electricity and won't be selling any into the National Grid either, so they'll be losing money. As such, business interruption is where the Alan Boswell Group sees the most claims. In fact, the biggest claim that I've had was for loss of earnings."
Gavin nods in agreement: "I recently went out to a two-megawatt plant and the engine that burns the biogas to make electricity was down. Instead of creating electricity, they had to flare gas off into the atmosphere, instead of burning it. It costs £500 an hour to flare gas off and the plant had been down overnight. It can cost a lot of money."
"And the plant won't come back online at the same output as before," Lesley continues. "They have to build up pressure to burn the gas to make the electricity – and that can take days."
To help with the downtime, Gavin explains that plants are taking out their own forms of insurance by employing specialist teams who will maintain the plant and deal with operations, reducing the risks of downtime.
"I met a company that's setting up its own spares depot, which will hold a multi-million-pound engine in case the existing one is out of action," he says. "While it's an expensive piece of kit, they can't afford to have a plant down for days on end."
"Some of these engines are very specific," Lesley adds. "They can take six months to build. Companies can't afford to be out of action for that long, so they're taking steps to manage their risk. Plus, big organisations have backers, investors and stakeholders who insist on having as many forms of insurance as possible, because interruption to a business can run into millions."
Speaking the language
While it may seem like a relatively new field, Alan Boswell Group has been involved with the renewables industry from the outset. Spring Farm in Norfolk was the first agricultural site in the UK to have its own AD plant, which went online in September 2010. They have had their insurance with Alan Boswell Group from day one and since then the industry has grown.
And if it wasn't already obvious, Lesley and Gavin are passionate about renewable energy. From setting up plants to the intricacies of the equipment and the diverse risk, they've consulted at every stage.
"I have been involved with the design of plants and the layout of traffic," Gavin explains. "For example, making sure that fire exits and fire doors are away from explosion areas and gas release areas. Or making sure plants can receive emergency vehicles.
"We've picked up the technology. We know where niggles are and can see problems before they happen, questioning the logic behind our clients' decisions and making sure they've thought through every eventuality."
We've picked up the technology. We know where niggles are and can see problems before they happen
Fit for the future
When asked about the biggest risks to the industry, both Gavin and Lesley look to the future and indicate the potential risk of contaminating land.
"Ageing plants are likely to have increased health and safety risks as equipment wears out and needs replacing," Gavin warns. "This is a particular risk with smaller plants – on farms, for instance. People might be tempted to do some tweaking and poking about where they shouldn't – especially in explosion zones."
"We can provide support in these areas, and it's a real forte," Lesley concludes. "We offer advice and health and safety support so they don't end up making a claim."
Read more: Agritech: The oldest industry meets the latest technology