Customer service award winners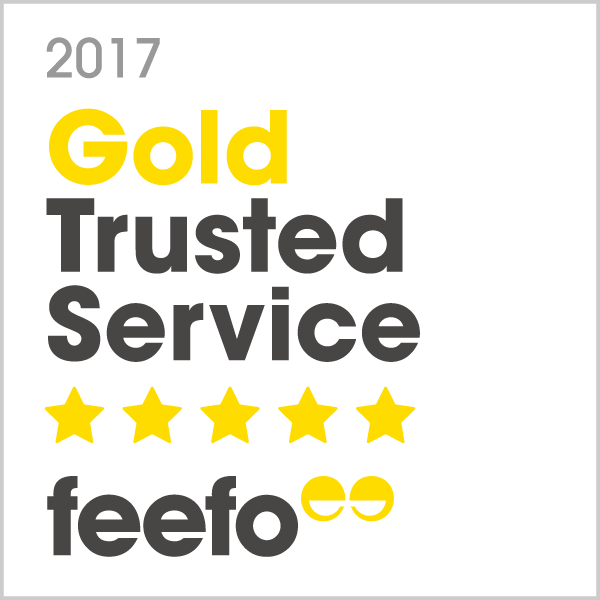 We're thrilled to announce that we have been presented with Feefo's most prestigious plaudit for the second year running, having received consistently high customer service ratings in 2016.
The Gold-Trusted Service Award is granted by the independent review site to organisations that receive an overall score of 4.5 out of 5 as a reflection of their commitment to outstanding customer service. In 2016 we beat that benchmark for a second time, achieving an overall score of 4.8/5 from 1,187 reviews, all of which were submit by Alan Boswell Group clients. You can read our reviews online.
Feefo is a global ratings and reviews provider that collects genuine customer feedback. Our relationship with the site began in 2015 as a way to reflect our commitment to putting the customer first, giving prospective clients an idea of what it's like to work with us. It also allows us to enhance ongoing staff training, by identifying any areas that may need improvement.
Chairman Alan Boswell commented: "Receiving this award two years in a row is a great achievement. We couldn't do it without a team dedicated to going the extra mile each and every time – it's fantastic to see their efforts rewarded. We'd also like to thank our clients for taking time to submit a review – their feedback is invaluable."
MD Chris Gibbs added: "Our mission it to provide expert, friendly advice – and receiving this award for a second time is a testament to that."